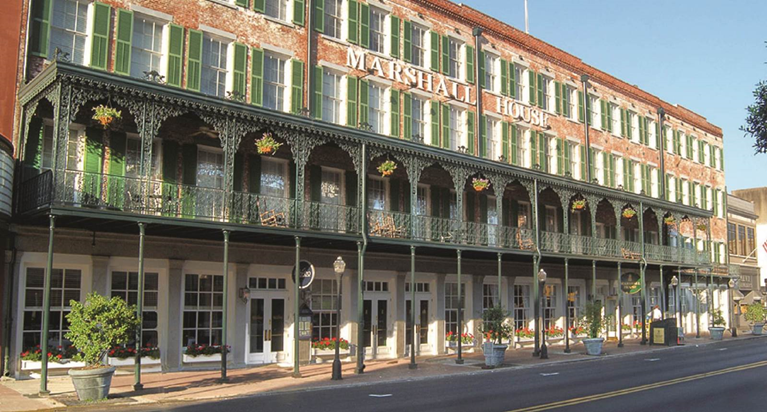 "Discovering SAVANNAH"
April 27-30, 2017
Join FPIND for a lively three days of discovering Savannah and the "Low Country" Cuisine it is famous for.
We'll begin the afternoon of April 27 at the historic Marshall House Hotel in the center of Savannah. This four star landmark hotel is among the finest in town and close to 'everything'. Learn more about the Marshall House.
We'll have a welcome wine reception followed by dinner at the Olde Pink House, just a short walk away. The Olde Pink House is a true representation of Southern Hospitality and Cuisine.
April 27
Afternoon arrivals and transfer to the Hotel
7:00 pm Welcome reception with wine and light snacks
8:00 pm Dinner at "The Olde Pink House", a Savannah institution.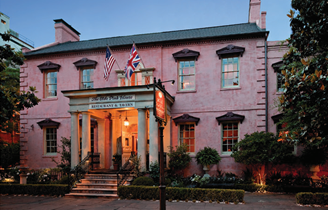 April 28
Begin your education in Low Country cuisine with a visit to the private kitchen of Chef Joe Randall with a morning cooking lesson:
Participants will learn about the cultural influences that have helped create the "Low Country" style of cuisine as they work in small groups to prepare a Low Country menu that will then be enjoyed by the group for lunch. Chef Joe Randle has spent a lifetime honing his skills on both coasts. Before coming to Savannah, he was director of the culinary program at the University of Southern California. Known throughout the region, he is famous for offering to "put some South in your mouth" at which he excels!


Afternoon:
A walking tour of historic Savannah, including the parts of the city made famous in "Midnight in the Garden of Good and Evil", with Savannah Dan. A storyteller and raconteur of the first order.
This tour feature the historic and cultural highlights of the city culminating with a private tour and Cocktail Party at Historic Davenport House.


Evening:
The evening will be on your own, including dinner. A list of restaurants will be provided in advance of the tour, so reservations can be made per individual choice. For those wishing to take one of Savannah's "Ghost Tours", arrangements will be offered and reservations made in advance.
April 29:
Morning at leisure to explore old Savannah on your own.

Afternoon:
Afternoon cooking lesson: "Local Food products"
We will cook with Chef Drayton at the Mansion on Forsyth Park and get his unique interpretation of Low Country Cuisine.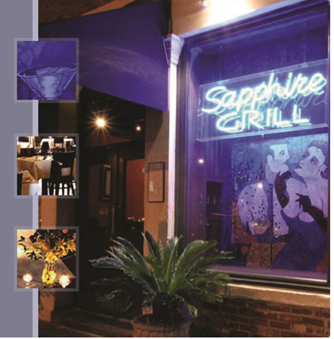 Evening:
Dinner at the trendy Sapphire Grill



April 30:
Tour ends with breakfast
What's included:
All scheduled activities and tours

Breakfast daily

One lunch

Two dinners
---
FPIND Travel Club Enrollment Form
Discovering Savannah, April 27-30, 2017
Enrollment is limited to 20 persons. To secure your space on this tour, download this form and return with a deposit of $400. Enrollment will end with 20 participants or January 25, 2017 (whichever comes first).
Final payment is due no later than January 25, 2017.